Start date: 18/10/2019 18:30
End date: 18/10/2019 20:30
Location: St Ninians Lower School, Bemahague, Onchan, Isle of Man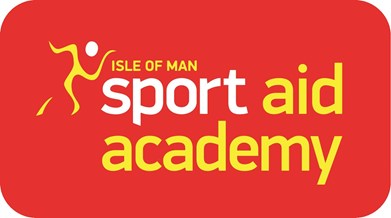 INVITATION TO SPORTS COACHES
Workshop:       Physical – Training Load, Growth and Maturation                                                                 
email trevor.christian@gov.im to book your place
Brief Overview
Sport Aid Academy was set-up to help young people with an interest in competing at the highest level of international sport truly understand the journey the are embarking on. The Academy strives to provide an honest, supportive and inspiring environment within which young people, their parents and coaches can develop their self-awareness and self-identity in the context of something they love to do - sport. The young people involved will begin to understand their individual roles and responsibilities alongside the behaviours and skills required to move forward with a career in sport over and above the technical and tactical aspects of sporting performance.
Coaches
The role of the coach in the support and development of young people through sport is of vital importance.  As well as offering knowledge and expertise in the technical and tactical elements of sport the coaches role stretches much further. Great coaching also considers the physical aspects including growth, maturation and physical preparation of sports performance and of course the psycho-social and emotional needs of participants in a truly holistic and athlete centred approach.  These elements are often overlooked by coach education courses or merely paid lip service to at the very most.
We have an open door policy for sports coaches who are DBS checked and qualified to coach.  In addition this education comes at no cost other than your time.  We feel the learning available at the Academy workshops will help to compliment your technical and tactical knowledge with whole host of topics listed below which include nutrition, psychology, physical preparation, organisation and planning, recovery strategies to name just a few. 
The Academy Structure
10 events over 8 months covering essential requirements for performance mastery in sport or otherwise. Each event will take place at St Ninians Lower School (Bemahague), will be 2hrs in duration and will include a short break. Most events will take place on a Friday night between 6:30pm and 8:30pm. 2 events will take place on Sundays between 9:30am-11:30am. We will also have 6 physical testing sessions over the 2-year programme.
2019-20 Dates and event topics:

27th September
Introduction to the Sport Aid Academy and the Parent / Coach / Young Person relationship
29th September
Identifying Life and Sporting Truths
4th October
The importance of Self-Identity, Self-Awareness and Self-Commitment on the journey towards sporting excellence
6th October
Planning for and the Evaluation of Performance
18th October
Physical – Training load, Growth and Maturation
19th October
Physical Testing (1hr) – Venue TBC
29th November
Enhancing performance through Sleep, rest and recovery
10th January
Diet and Nutrition – The Essentials
7th February
Diet and Nutrition – The young, active person
8th February
Physical Testing (1hr) – Venue TBC
20th March
Q&A with people from the IOM who have been there and done it with varying degrees of success!
24th April
Review of Year 1 and Introduction into Year 2