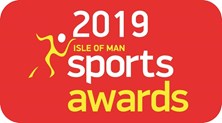 The shortlist for the 2019 Isle of Man Sports Awards, sponsored by Microgaming Play It Forward, has been revealed.
The event is one of the highlights of the Manx sporting calendar and provides an opportunity to recognise and celebrate the sporting achievements of Island' athletes, teams and coaches.
This year the ceremony will take place at the Villa Marina in Douglas on Thursday 2 April.
The Sportswoman of the Year award category will be hotly contested with British swimming champion Charlotte Atkinson, multi-medal winning Island Games athlete Rachel Franklin, professional cyclist Lizzie Holden, equestrian star and British under-25 champion Yasmin Ingham, England champion race walker Erika Kelly and national horse pair champion Libby Priest, all in contention.
The Sportsman of the Year category boasts British National circuit series champion Matthew Bostock, TT star Conor Cummins, PGA EuroPro Tour golfer Tom Gandy, double Manx Grand Prix winner Nathan Harrison, Manx half marathon record breaker Ollie Lockley, British Enduro Champion Danny McCanney and the 2019 British indoor 800m champion Joe Reid.
Gary Corkhill, Executive Chairman at Isle of Man Sport, said:
'It's been a record breaking year for nominations, with more than 150 evaluated by the selection committee to produce the final shortlist. It highlights the great things being achieved by our sportsmen and sportswomen around the world, as they continue to put the Isle of Man firmly on the sporting map.'   
Graham Cregeen, Minister for Education, Sport and Culture said:
'The quality of the shortlist and the amount of nominations received clearly demonstrates what a great place Manx sport is in. Yet again the list is full of Manx athletes competing and winning at the highest level. The ceremony will also see the 2020/21 Isle of Man Sports Aid scholarships presented to our stars of the future.'
In total there are 11 categories including under-21 sportsman and sportswoman of the year, team of the year and disability sportsperson of the year.
This year's guest of honour is Olympic Gold Medallist, Amy Williams MBE.
The event will start at 8.15pm and tickets are available to book online via the Villa Gaiety box office.
The nominee shortlist is: 
Sportsman of the Year, sponsored by Microgaming PlayItForward
Matthew Bostock (cycling)
Conor Cummins (motorcycling)
Tom Gandy (golf)
Nathan Harrison (motorcycling)
Ollie Lockley (athletics)
Danny McCanney (enduro)
Joe Reid (athletics)
Sportswoman of the Year, sponsored by Microgaming PlayItForward
Charlotte Atkinson (swimming)
Rachael Franklin (athletics)
Rachel Glover (shooting)
Lizzie Holden (cycling)
Yasmin Ingham (equestrian)
Erika Kelly (race walking)
Libby Priest (equestrian)
Under 21 Sportsman of the Year, sponsored by Newfield
Will Draper (triathlon)
Max Ingham (motocross)
David Mullarkey (athletics)
Bevan Rodd (rugby)
Tosh Teare (cycling)
Max Walker (cycling)
Joel Watterson (swimming)
Under 21 Sportswoman of the Year, sponsored by SMP Partners
Kaytlyn Adshead (motorcycle trials)
Sinead Cox (equestrian)
Aimee Cringle (athletics & crossfit)
Ashleigh Lachenicht (athletics)
Olivia Marshall (swimming)
Amelia Sharpe (cycling)
Nan Williams (netball)
Disability Sportsperson of the Year, sponsored by Crowe Morgan
Chloe Chadwick (equestrian)
Letisha Ellis (swimming)
Ben Grainger (swimming)
Sean Jackson (football)
Darren Kennish (darts)
Duncan Watterson (hockey)
Sports Team of the Year, sponsored by Duke Travel
IOM Junior Cycle Team
IOM Senior Netball Team
IOM Senior Northern League Athletics Team
IOM Senior Women's Football Team
IOM Special Olympics Team
Ryan & Callum Crowe – Sidecar Team
Sports Administrator of the Year, sponsored by Keystone Law
Petra Atchison (athletics)
Erica Bellhouse (Commonwealth Games)
John Cain (boxing)
Pip Cross (netball)
Maggie Mulhern (table tennis)
Louise Skelly (netball)
IOM Sports Ambassador, sponsored by the Department for Enterprise
David Addinall (pool)
Sam Brand (cycling)
Mark Cavendish (cycling)
Tom Gandy (golf)
David Higgins (rallying)
Paul Jones (football)
Dot Tilbury (cycling)
Sports Coach of the Year, sponsored by Isle of Man Newspapers
Claire Battye (netball)
Brian Cowin (football)
Richard Lloyd (judo)
Michael Owen (motorcycle trials)
Peter Roberts (boxing)
John Whitlow (athletics)
Veteran Sportsperson of the Year, sponsored by Conister Bank
Adrian Beale (mountain biking)
Roy Gelling (snooker)
Colin Kelly (crown green bowls)
Juan Kinley (triathlon)
David Knight (enduro)
Dave Norman (squash)
Lesley Sleight (field archery)
Orran Smith (fell running)
Lifetime Achievement Award, sponsored by Crowe Isle of Man
The recipient of this award is selected by the Sports Awards committee and announced on the evening of the IOM Sports Awards.